Another industry the Steins were to dominate with exports world wide.
John Gilchrist Stein (1862 – 1936) was a descendant of John Stein of Kennetpans (1697 – 1773) through his brother Andrew (1710 – 1776).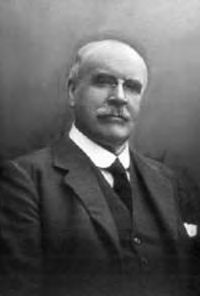 The Manuel Story by W D 'Bill' Jarvis and G Risk
David Leask's Maddiston Pages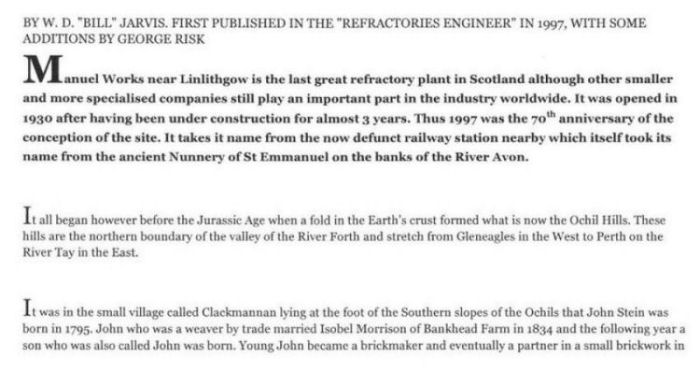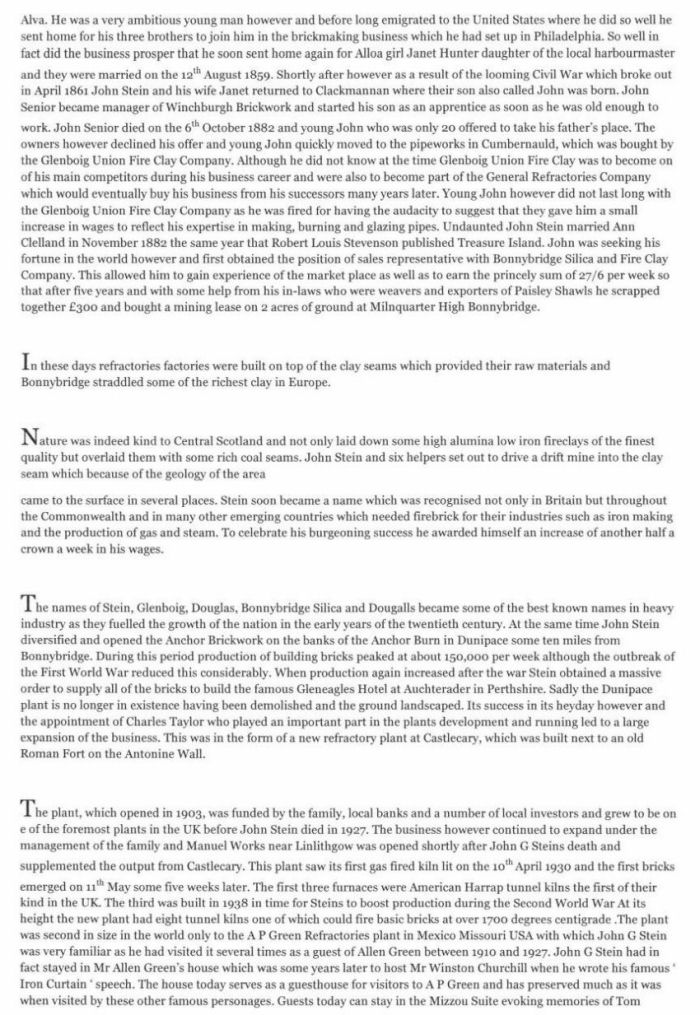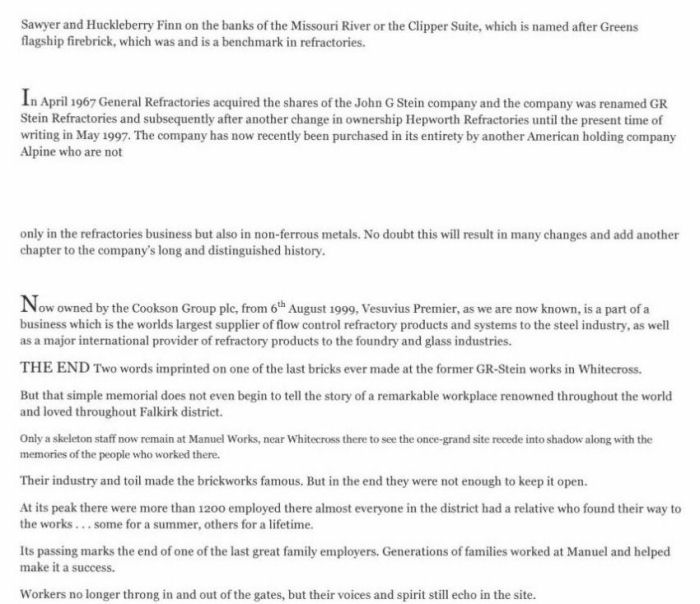 Read transcript of Alex Salmond's recollections on Desert Island Discs about his time working at Stein's brickworks.
See Images of Stein's Refractories
Read about Steins Thistle Club  (Website is currently offline)