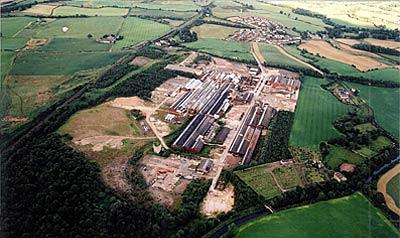 Manuel Works, Linlithgow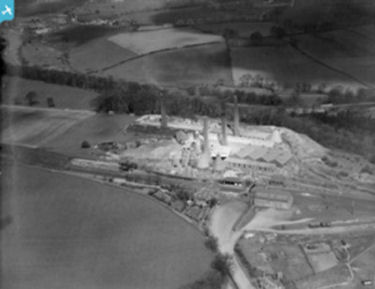 Castlecary Fireclay Works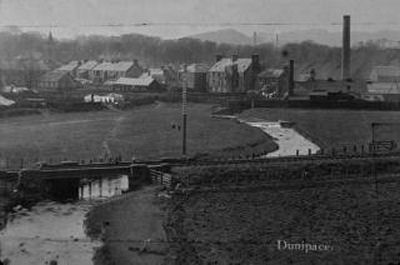 Anchor Brick Works, Dunipace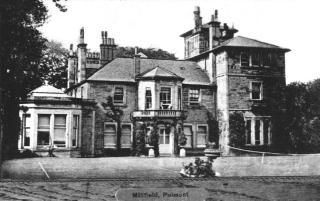 Millfield House, Polmont, c1909 was built by John Miller, civil engineer of the Edinburgh and Glagow Railway Company and was later owned by the Stein family of Stein's brickworks.
Castlecary Brickworks 1924.
View of a worker with a wheel barrow loaded with bricks entering or leaving the kiln which was the longest in the world at over 300 metres.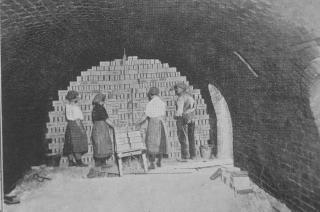 View of four workers inside the Belgian kiln. Belgian kilns replaced the Scottish type from the late 19th century as they conserved heat better. Brickworks were located close to supplies of clay and coal. The Bonnybridge area had an abundance of the type of clay used to make firebricks (refractory bricks) and coal.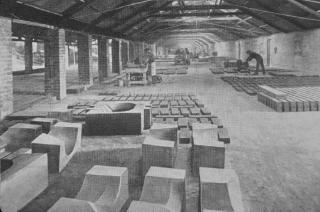 View of a long shed with brick walls and supports. The far wall appears open to the outside. It is well lit from roof lights. Large fireclay items are in the foreground and further up the shed bricks have been set out on the floor.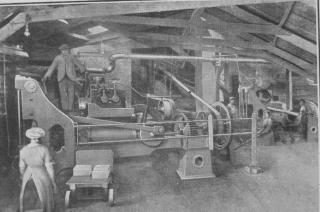 Workers tending a brick moulding machine. The machine is housed in a low roofed building with wooden rafters. It is belt driven and operates through gears and a crankshaft.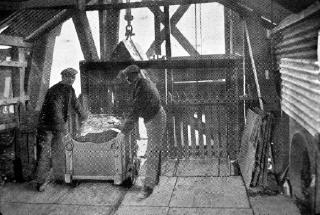 Castlecary mine 1924
View of two men with a hutch which is sitting on rails. Behind them is a wooden gate closing off the mine shaft. The pithead is housed in a corrugated iron shed. Clay was transported from the working face in these hutches which ran along rails in the underground passages to the bottom of the shaft. The hutches were then raised up in cages to the surface. The mine belonged to John G Stein & Co Ltd and made 'Thistle' brand refractory bricks for furnaces.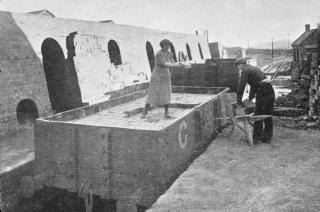 Workers at Castlecary Brickworks in front of the kiln loading bricks into a railway wagon. The 'C' suggests that the wagon had belonged to the Caledonian Railway Company which was merged with the LMSR in 1923. Repainting freight wagons in the new livery was a low priority.